-29%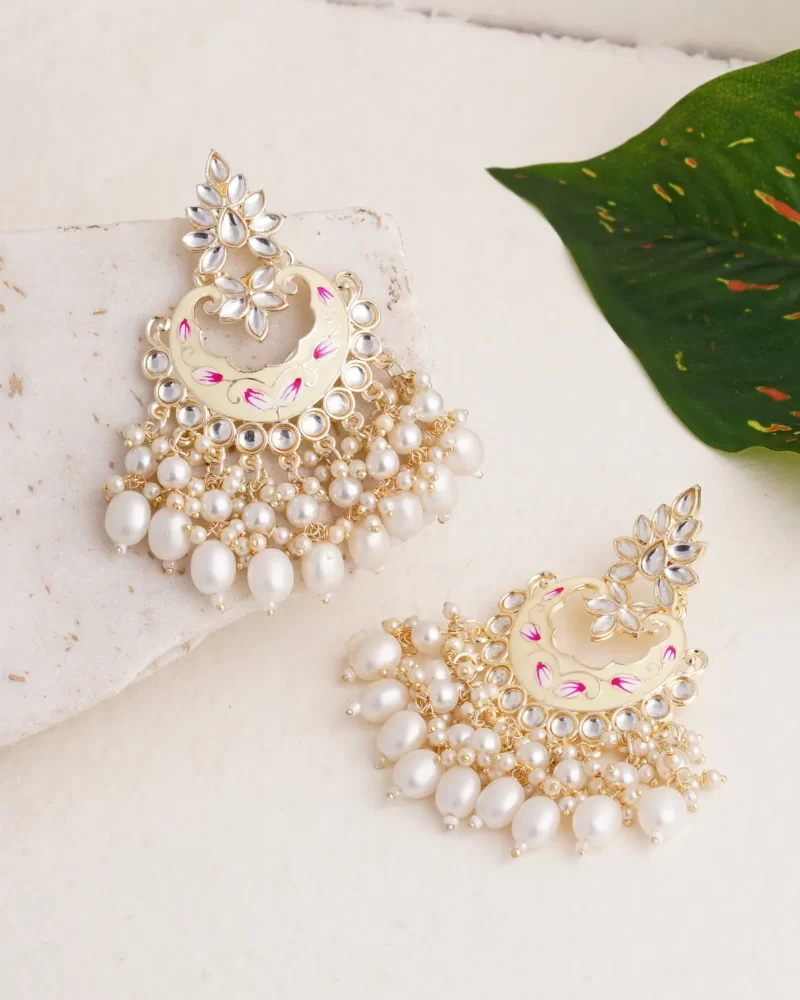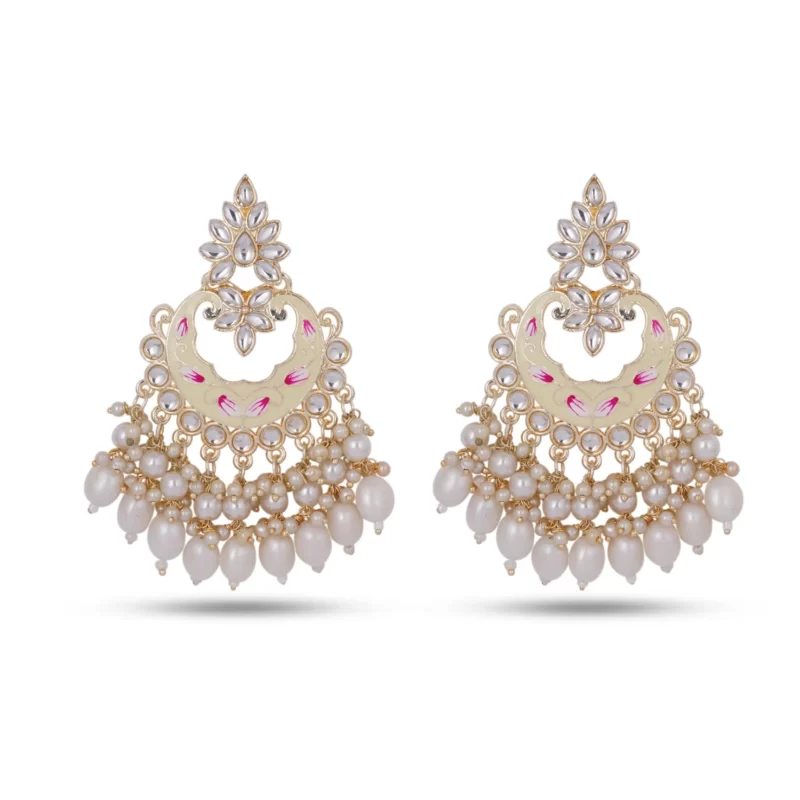 Beautiful large Mina Chand Bali Earrings in White Color
Elevate your style with our beautiful Large Mina Chand Bali in a mesmerizing white hue.
Ask a Question

Ask a Question

Beautiful large Mina Chand Bali Earrings in White Color
Indulge in the allure of our Beautiful Large Mina Chand Bali  Earrings in white color. This is a true masterpiece of craftsmanship.
The exquisite Mina Chand Bali earrings in a pristine white color epitomize elegance and grace.
Crafted with meticulous attention to detail, these stunning earrings are a harmonious fusion of traditional charm and contemporary design.
Elevate your style with these beautiful, intricately designed earrings that capture the essence of timeless beauty. Shop now and adorn yourself with a touch of sophistication
Handcrafted with utmost precision, these earrings feature intricate Mina work, showcasing the skill and artistry of traditional Indian jewelry makers.
The captivating white color radiates purity and sophistication, making these earrings a versatile accessory for both formal occasions and everyday elegance.
The large size of the Chand Bali adds a bold and regal presence, making them a statement piece that commands attention. The Mina work, with its delicate enamel detailing, adds a touch of vibrant charm to the design, creating a captivating visual appeal.
Beautiful Large Mina Chand Bali in White
Unique Large Mina Chand Bali In White
Handcrafted with Intricate Mina Work
Radiates Purity and Sophistication
Bold and Regal Presence
Delicate Enamel Detailing for Vibrant Charm
Versatile for Formal and Everyday Wear
You have no recently viewed item.