-40%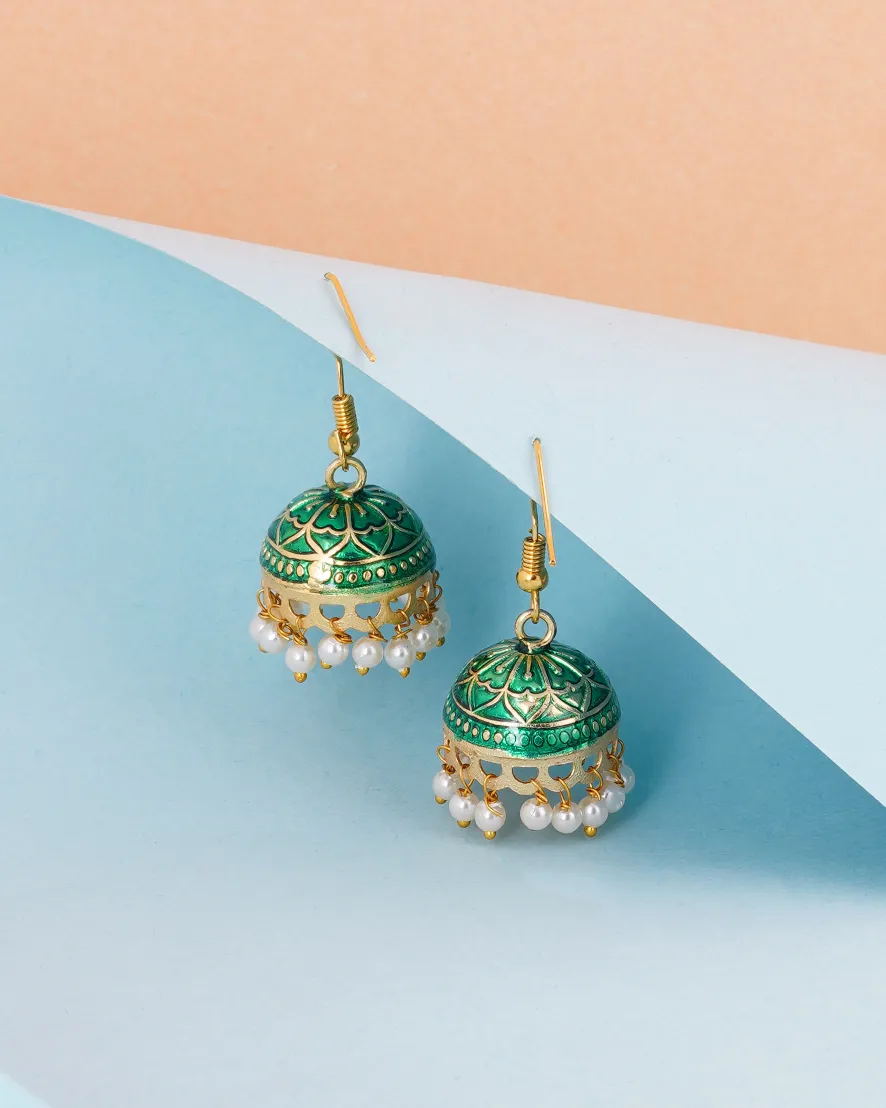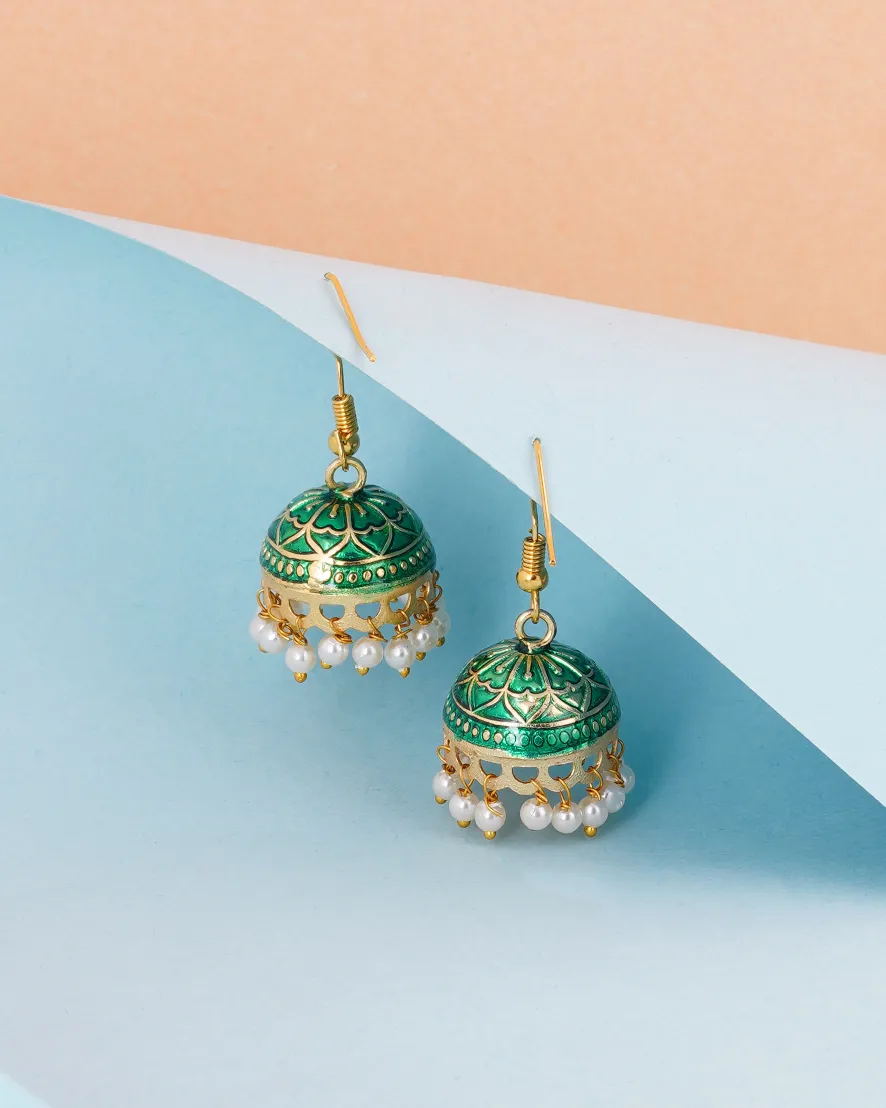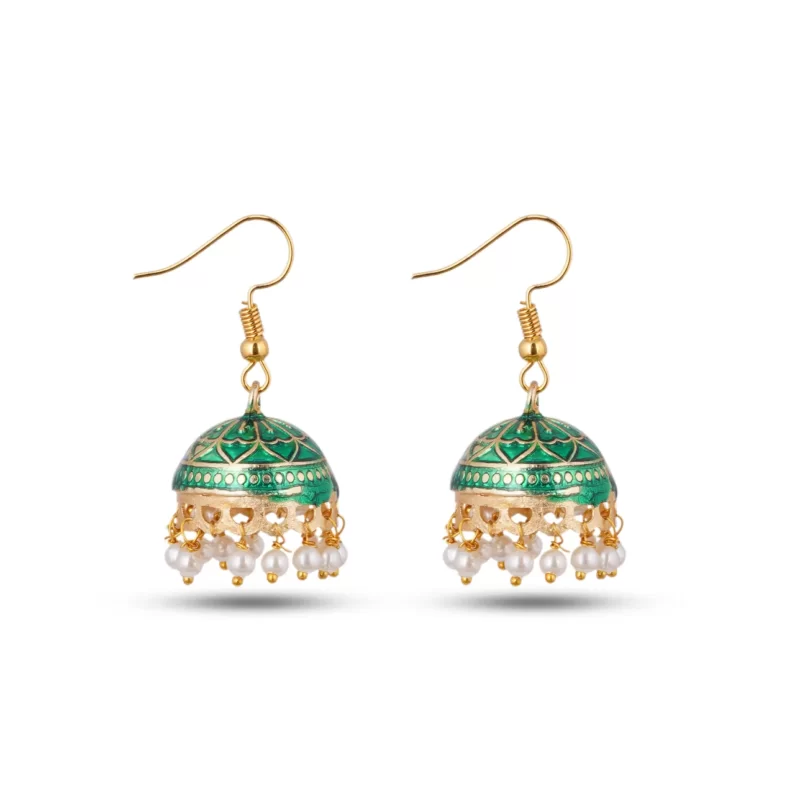 Handmade Mina Jhumka Earrings in Dark Green Color
Elevate your style with our Enchanting Dark Green Medium Size Jhumka, featuring intricate detailing that adds a touch of sophistication
Ask a Question

Ask a Question

Handmade Mina Jhumka Earrings in Dark Green Color
Introducing our exquisite Handmade Mina Jhumka Earrings in Dark Green Color – a fusion of timeless elegance and contemporary charm.
Step into a world of enchantment with our Exquisite Dark Green Medium Size Jhumka Earrings.
Discover the magic of our Enchanting Dark Green Medium Size Jhumka, a true masterpiece of craftsmanship.
Handcrafted with precision, these earrings showcase intricate detailing that reflects the rich heritage of Indian jewelry making.
The deep, mesmerizing dark green color is an aura of elegance and sophistication, making these earrings a versatile accessory for both formal occasions and festive celebrations.
The medium size of these Jhumka earrings strikes the perfect balance between making a statement and ensuring comfortable wear.
The intricate detailing features delicate patterns and motifs inspired by traditional Indian artistry, creating a captivating visual appeal.
Let our Enchanting Dark Green Medium Size earrings be a cherished addition to your collection, symbolizing elegance and timeless beauty.
Handmade Mina Jhumka Earrings in Dark Green Color
Beautiful Mina Jhumka Earrings.
Intricate Detailing for a Touch of Sophistication
Deep, Mesmerizing Dark Green Color for Elegance
Medium Size for Statement and Comfort
Delicate Patterns and Motifs Inspired by Indian Artistry
Lightweight Design for All-Day Wear
Versatile for Formal Occasions and Festive Celebrations
You have no recently viewed item.