-29%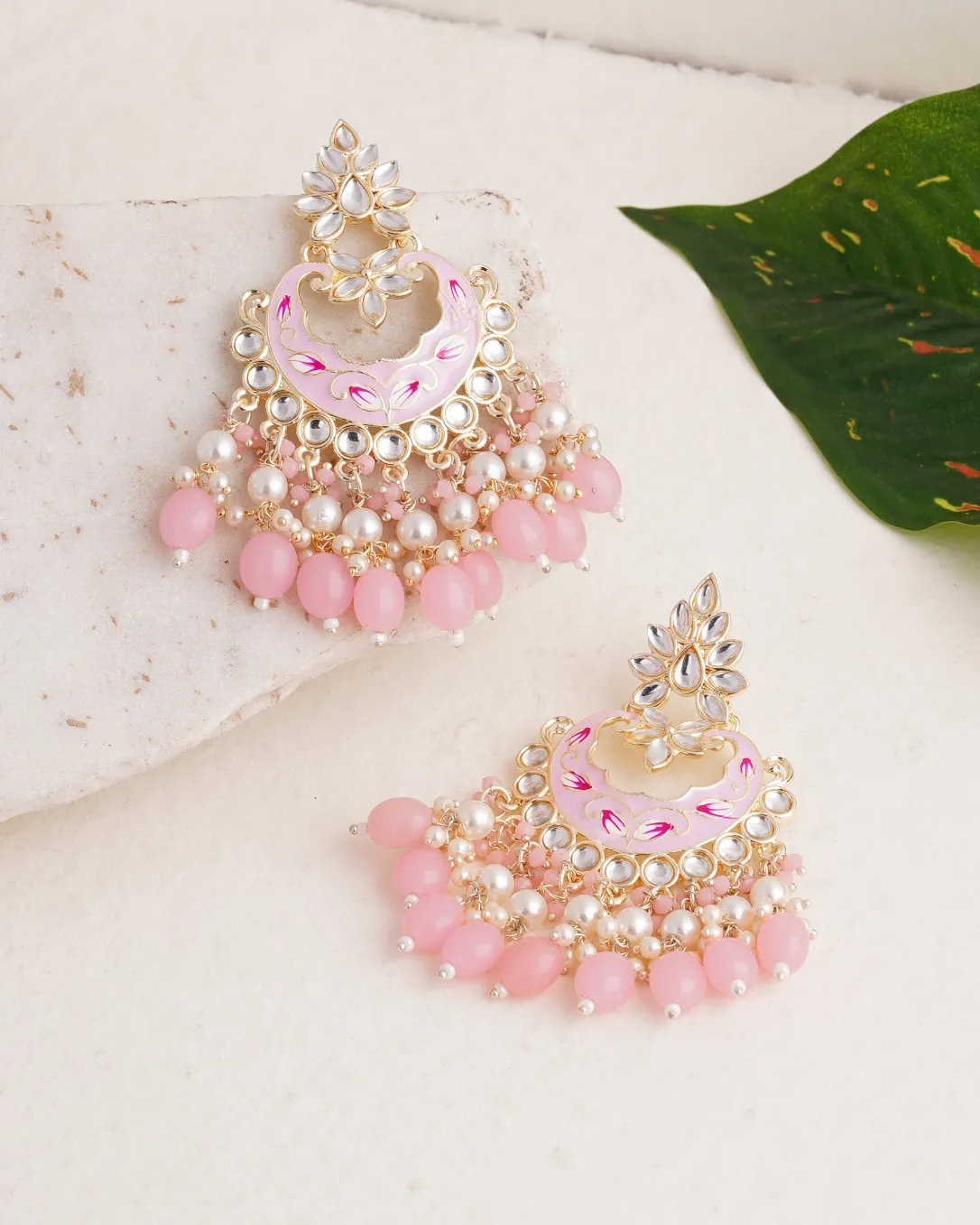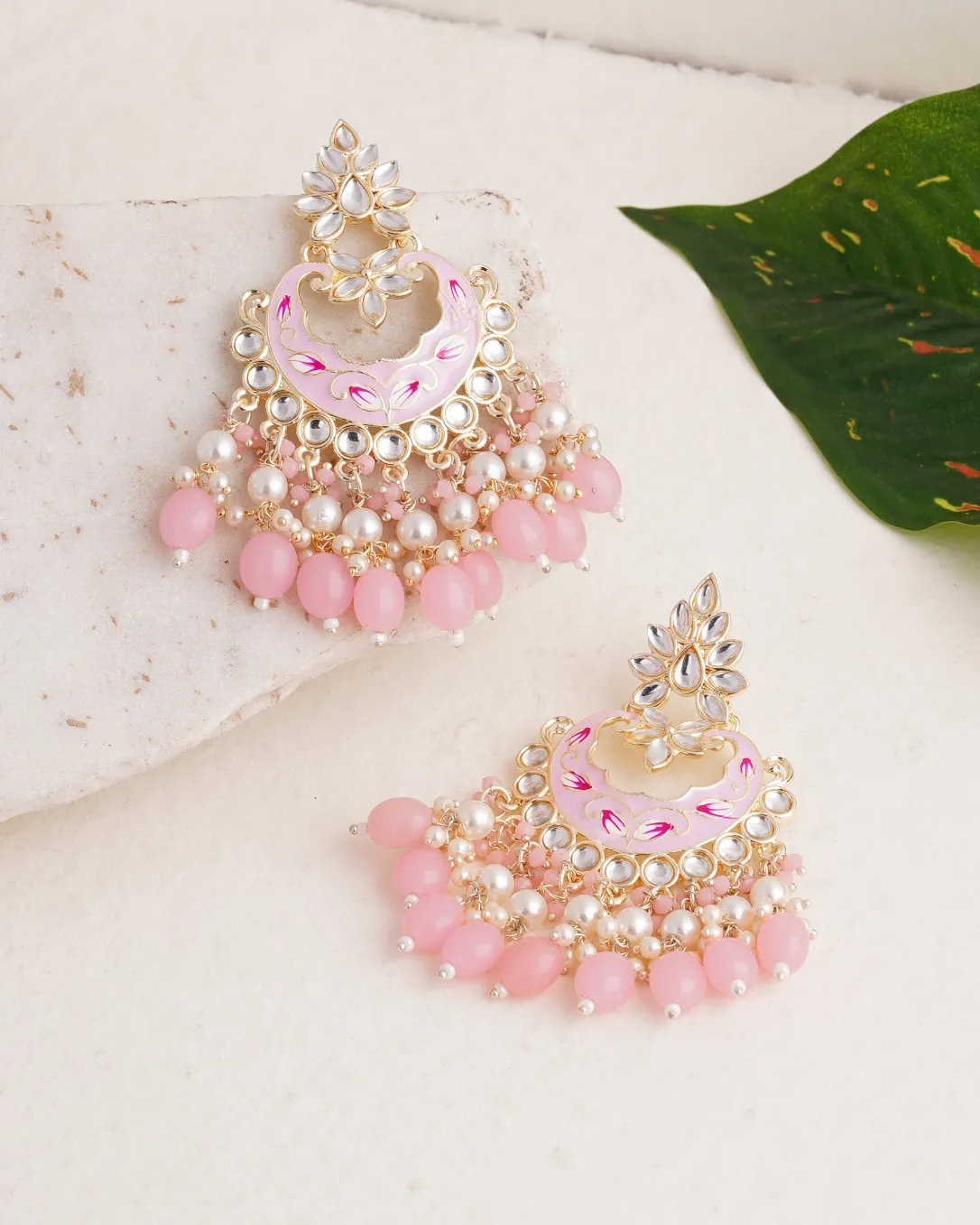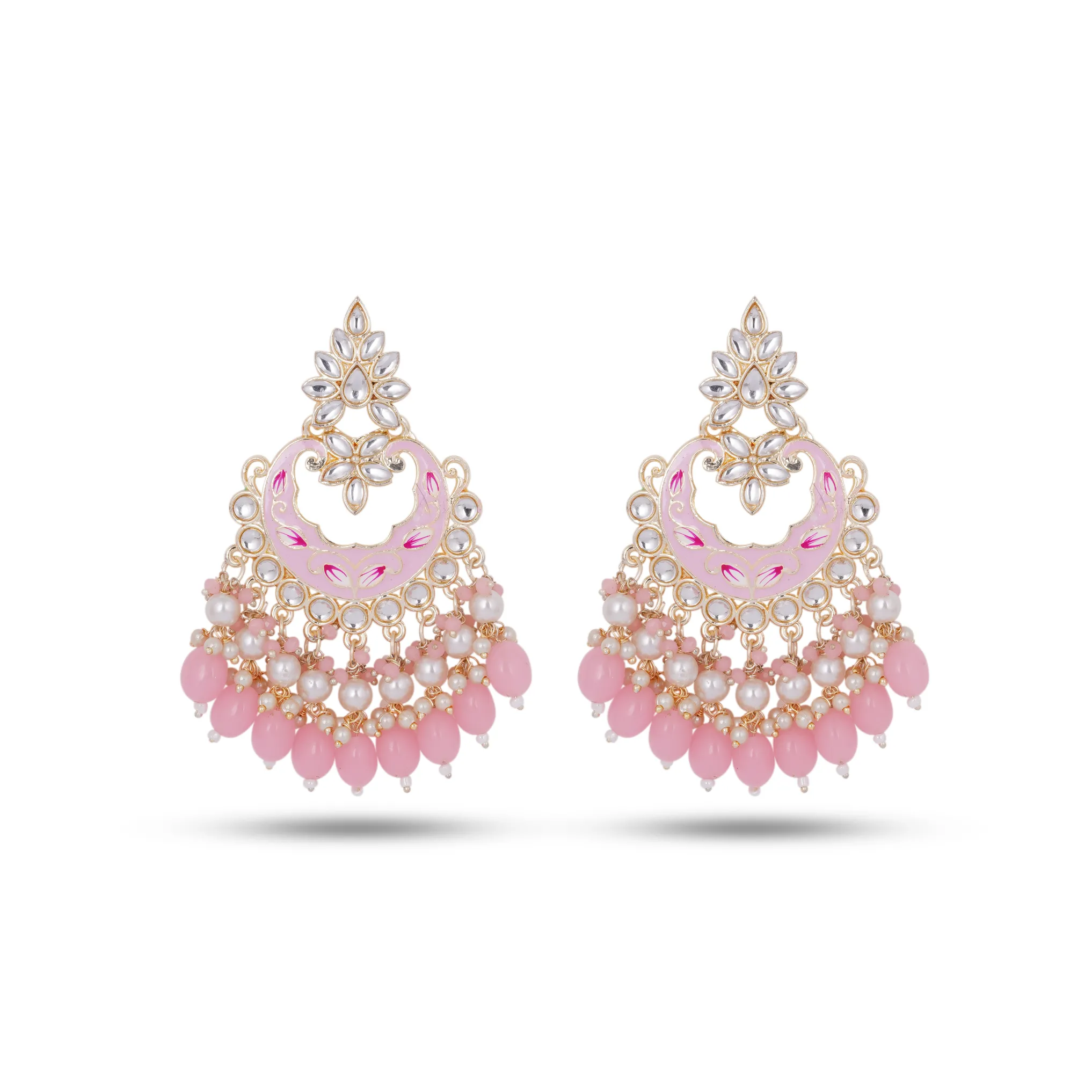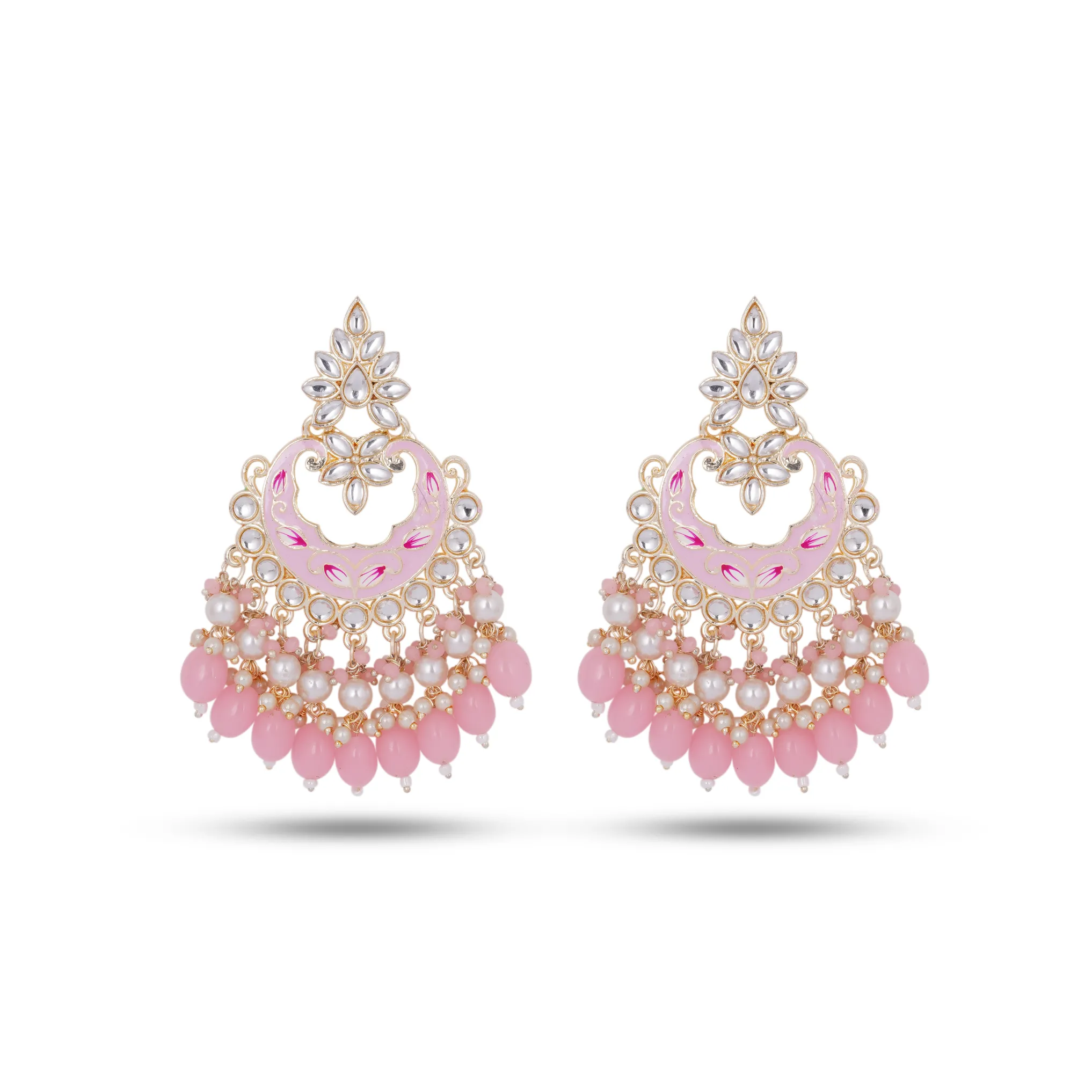 Beautiful large Mina Chand Bali Earrings In Pink Color
Adorn yourself with elegance using our Exquisite Pink Mina Chand Bali Earrings.
Ask a Question

Ask a Question

Beautiful large Mina Chand Bali Earrings In Pink Color
Indulge in the allure of our Beautiful Large Mina Chand Bali  Earrings in Pink color. This is a true masterpiece of craftsmanship.
The exquisite Mina Chand Bali earrings in a pristine Pink color epitomize elegance and grace.
Crafted with meticulous attention to detail, these stunning earrings are a harmonious fusion of traditional charm and contemporary design.
Every detail of these earrings is meticulously handcrafted, showcasing the skill and expertise of traditional Indian artisans.
The captivating pink color radiates femininity and grace, making these earrings a perfect accessory for both formal events and everyday glamour.
The large size of the earrings creates a bold presence, making them a statement piece that leaves a lasting impression.
Crafted with the finest materials, these earrings are lightweight and comfortable, allowing you to showcase your unique style with confidence.
Whether you're attending a wedding celebration, or cultural festival, or simply want to elevate your everyday attire, our Exquisite Pink Mina Chand Bali Earrings are an ideal choice.
Exquisite Pink Mina Chand Bali Earrings
Meticulously Handcrafted with Attention to Detail
Radiates Femininity and Grace
Intricate Mina Work with Vibrant Enamel Detailing
Large Size for a Bold and Striking Look
Lightweight and Comfortable for Extended Wear
Perfect for Formal Events and Everyday Glamour
You have no recently viewed item.