-40%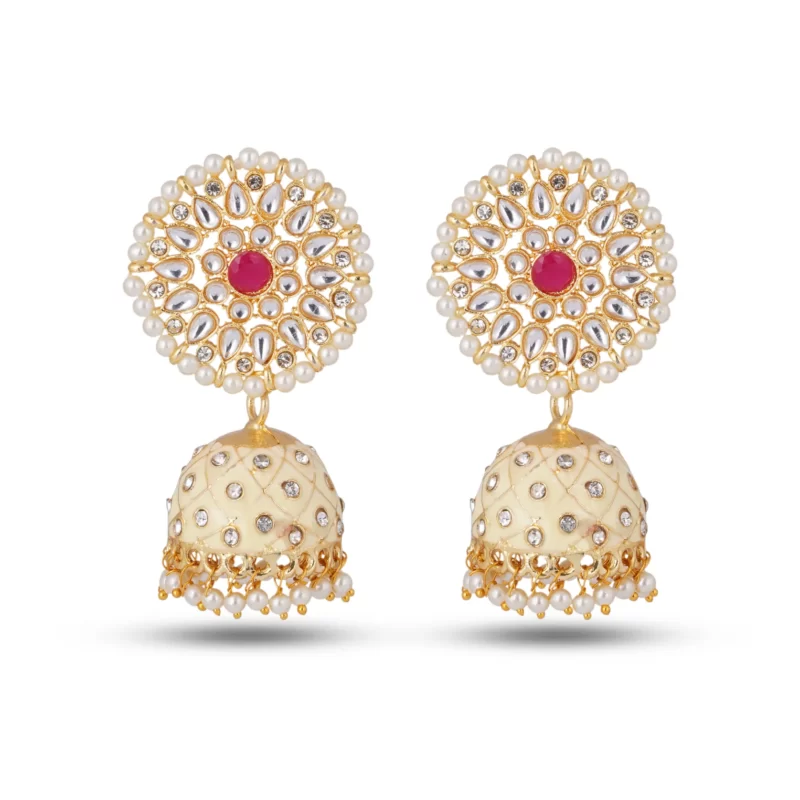 Handmade Jaipur Kundan Mina Earrings in Golden Color
Timeless Golden Jaipur Kundan Mina Earrings – Handcrafted to perfection
Ask a Question

Ask a Question

Handmade Jaipur Kundan Mina Earrings in Golden Color
Introducing a true masterpiece of traditional craftsmanship and artistic elegance – the Handmade Jaipur Kundan Mina Earrings in Golden Color.
Embrace the allure of our Timeless Golden Jaipur Kundan Mina Earrings, a true testament to artistic excellence. Each earring is meticulously handcrafted in the famed city of Jaipur, known for its rich jewelry heritage. The radiant golden color embodies luxury and sophistication, making these earrings a symbol of elegance and grandeur.
The intricate Kundan Mina work adds a touch of opulence, reflecting the magnificence of traditional Indian jewelry. The meticulous craftsmanship showcases the skill and dedication of our artisans, creating a captivating piece of wearable art.
Designed for comfort, these earrings are lightweight and easy to wear, ensuring effortless elegance for any occasion. The golden hue complements a range of styles, making these earrings suitable for both formal events and everyday glamour.
Let our Timeless Golden Jaipur Kundan Mina Earrings grace your ears, allowing you to embrace the richness and splendor of regal aesthetics.
Timeless Jaipur Kundan Mina Earrings in Golden Color.
Meticulously Handcrafted with Artistic Excellence
Radiant Golden Color for Luxury and Sophistication
Intricate Kundan Mina's Work Reflecting Traditional Elegance
Lightweight and Comfortable for Effortless Wear
Perfect for Formal Events or Everyday Glamour
Embraces the Richness of Regal Aesthetics
You have no recently viewed item.