-40%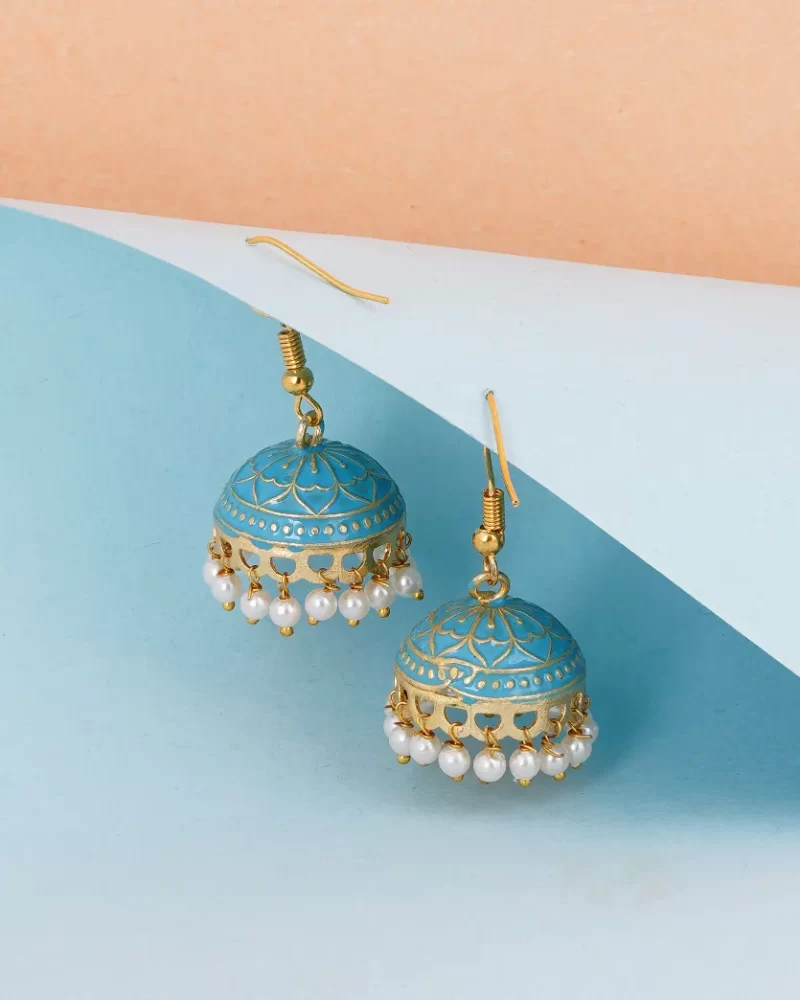 Handmade Mina Jhumka Earrings in Blue Color
Enhance your style with our Exquisite Blue Medium Size Jhumki Earring, featuring fine golden plating that adds a captivating touch of elegance
Ask a Question

Ask a Question

Handmade Mina Jhumka Earrings in Blue Color
Introducing our exquisite Handmade Mina Jhumka Earrings in a mesmerizing Blue Color – a fusion of timeless elegance and contemporary charm.
Step into a world of enchantment with our Exquisite Blue Medium Size Jhumki.
Handcrafted with meticulous attention to detail, these earrings showcase the perfect fusion of traditional charm and contemporary elegance.
The mesmerizing blue color exudes serenity and depth, while the fine golden plating adds a touch of luxury and sophistication.
The medium size of these Jhumki earrings strikes the perfect balance between making a statement and ensuring comfortable wear.
The intricate design features delicate patterns and motifs that reflect the rich cultural heritage of India. Each earring delicately dangles, creating a subtle sway that catches the light and draws attention.
Crafted with high-quality materials and finished with fine golden plating, these earrings are perfect for adding a touch of elegance to traditional attire, festive celebrations, or special occasions.
Handmade Mina Jhumka Earrings in Blue Color
Beautiful Mina Jhumka Earrings in Blue Color
Fine Golden Plating for Opulence and Sophistication
Mesmerizing Blue Color for Serenity and Depth
Intricate Design Reflecting Traditional Charm
Medium Size for Statement and Comfort
Delicate Dangling for Subtle Sway and Allure
Ideal for Traditional Attire, Festive Celebrations, and Special Occasions
You have no recently viewed item.